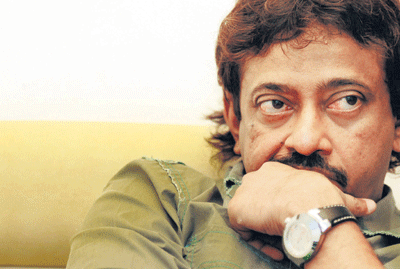 Stung by Pawan Kalyan's remarks against him, Ram Gopal Varma claimed today that he had never spoken about the former's personal life.
"As a fan, I had only spoken about PK with some expectations. I had never criticised him," Varma tweeted, after Pawan denounced him for saying he collects porn. "A man who has a married daughter should not be speaking like that,"Pawan said today.
I wish him,his wife,his children,his family,his Jana sena party and all his fans all the best..Bye

— Ram Gopal Varma (@RGVzoomin) January 27, 2017
Reacting to Pawan's remarks about him, Varma recalled how Nagababu had abused Yandamuri for talking about Chiranjeevi family."How, then, can they talk about members of other's families," Varma questioned.
It is unfortunate that Pawan did not realise that I spoke to him out of regard, Varma said.
Finally, he bade good bye, saying, "I wish him, his wife, his children, his family, his Jana sena party and all his fans all the best..Bye".
Varma seems to have had enough of Pawan. He turned his attention to Donlad Trump. "Are Americans bigger idiots for electing Trump or is Trump a bigger Idiot to become the president of Idiots?," he wondered.