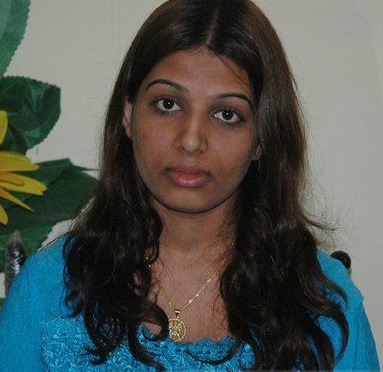 Tara Chowdhary, the actress-turned-alleged brothel owner, is in the news again. The Banjara Hills police arrested her for allegedly forcing a woman into prostitution.
According to the police, Tara lured a 25-year-old woman from Visakhapatnam for a better job in Hyderabad but later confined her in flat in Sagar Society in Jubilee Hills and forced her into prostitution. She was earlier arrested by police on charge of operating brothels and organizing prostitution.
Tara Chowdary had created a scene in 2007 when she tried to commit suicide by consuming bathroom cleaner at her residence in Hyderabad. She alleged that she was cheated by well-known film script writer Chinnikrishna, who offered her a role in his forthcoming film. Later, Tara was apparently offered Rs 5 lakh by Chinnikrishna to wriggle out of the controversy.
The lady also created a sensation in 2010, when she complained that an SI of a Guntur Police Station attempted to rape her maid.
R. Tara Chowdhary, who acted in low-budget movies like `Adrushyam,' `Rakshakudu,' `Priya Sakhi' and `Love Ticket,' was among those arrested in a brothel case in 2005 by the Banjara Hills police.
A native of Guntur, Tara, whose real name is Rajeswari, was then accused of sending e-mails through internet at random and lure customers to the brothel.
In the present case, the police booked her under Sections 364, 324, 444, 354 of IPC and 3, 4, 5 – Prevention of Immoral Traffic Act.