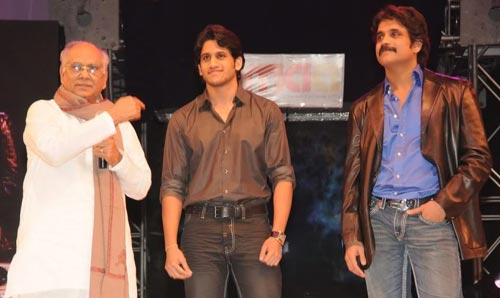 The three generations of Akkineni family will come together soon on screen. The octogenarian thespian ANR, his son Nagarjuna and grandson Naga Chaitanya will soon join to share screen space.
"I always wanted to a film featuring my father, myself and Naga Chaityanya. I hope it will be a reality soon," Nagarjuna said recently.
Now, T-town sources say the film is almost firmed up  and will be directed by Vikram Kumar of the recent hit Nitin-starrer Ishk fame. Vikram Kumar already made a name for himself with his earlier debut in Hindi 13/B, a thriller.
The film is likely to go on to the sets in a couple of months.