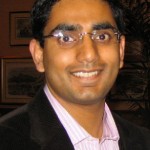 YSR Congress Party leader Smt Vijaya's petition in AP High Court contains specific allegations against Nara Lokesh, son of TDP chief Chandrababu Naidu. The YSR Congress Party alleged that Lokesh was an average student and hence could not have got seats in US universities. The petition alleges that disgraced Satyam chief Ramalinga Raju made endowments to two American universities where Lokesh studies to the tune of Rs 22 crore to enable Chandrababu Naidu's son to pursue his education.
The second allegation pertians to the expenses for Lokesh's studies in the US. The petition quotes a figure of USD 240000 as being the expenses and questions the source of this money.
The third allegation is that Naidu used his son as a conduit for money laundering. Lokesh is alleged to have lands in Nellore, Bangalore and Mumbai.
The following is the extract from Vijaya's petition against Nara Lokesh:
a. Sri.Nara Lokesh, the only son of Sri.Naidu studied in Hyderabad upto his intermediate education. He was a mediocre student and never had any scholarships to his credit, finally clearing his Science stream at the intermediate stage with just over 50%. However, Sri.Lokesh obtained his Bachelors Degree (1997-2000) from the prestigious Carnegie Mellon University and his Masters (2000-2002) from Stanford University in the USA. As Sri.Lokesh did not have the necessary grades, it was necessary for large endowments to be made to the Universities to consider him for admission. The amounts that were donated from unknown Indian sources were Rs.1o crore to Carnegie Mellon and Rs.12 crore to Stanford. There is reason to believe that these payments came from the accounts of Satyam's Sri.Ramalinga Raju in return for the various benefits offered to him.
b. Another unanswered question was the funding of huge educational and living expenses amounting to USD 240000 of Sri.Lokesh which were not reflected in the Income Tax records of any of his family including Sri.Naidu.   More