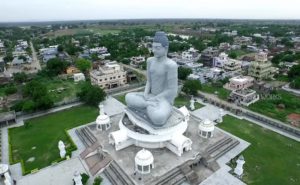 The farmers of the capital region Amaravati has a lot to cheer for Arun Jaitley's budget.
In a major relief, the Finance Minister Arun Jaitley, while presenting the Union Budget 2017, abolished Capital Gain Tax for those who gave their land for Andhra Pradesh capital Amaravati under the land pooling scheme.
"Those whose land was used as land pool for development of Andhra Pradesh's new capital have been exempted from capital gains," said Arun Jaitley.
"Capital gains tax holding period has been reduced to 2 years from 3 years," the FM announced.
This exemption is applicable on those holding lands by the time of Amaravati formation on June 2, 2014.
This is sweet news for about 23,500 farmers, because in absence of exemption, farmers would attract long term capital gains tax of 20 percent on the difference amount between indexed cost of land acquisition and improvement and the amount the plot is sold now.
The State Government is giving developed plots to farmers; hence actually there is no cash involved in the transaction. But many farmers sold some of their land for cash in view of the demand, and it is these farmers who will get benefited from the announcement.