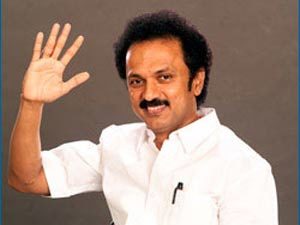 The 63-year-old M K Stalin has been elected as the first Working President of Dravida Munnetra Kazhagam (DMK) today.
A party treasurer at present, Stalin becomes the first working president of the party, a post created in view of the failing health of party president M Karunanidhi.
The son rise is happening at a time there is a void in the ruling AIADMK after the demise of Jayalalithaa. With VK Sasikala already at the helm in AIADMK, there is now a change of guard in the opposition too.
The failing health of the party patriarch Karunanidhi (93) also required the elevation. The DMK patriarch missed the general council meeting owing to his health, and this was his first absence at such a meeting in the last 48 years.
Even as Sasikala is firming her grip on the party and the government in Tamil Nadu, the DMK needs to get its act together before the former aide of Jayalalithaa becomes too strong in the state politics. Sasikala is also tipped to take over as Chief Minister sooner than later.
In this backdrop, the task is cutout for Stalin, who is no novice in the Dravidian politics.