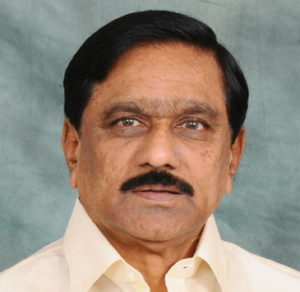 Deputy Chief Minister K.E. Krishnamurthy keeps giving vent to his frustration against the functioning of Chief Minister Chandrababu Naidu periodically. Now, he chose the meeting of the AP Bar Association Presidents and General Secretaries to make critical remarks against the Chief Minister.
Krishnamurthy said while NTR was straightforward, Chandrababu was always circumspect about his likes and dislikes. As an example, he referred to the development issues in Kurnool, about which the CM does not come up with a clear-cut answer. Alleging that development was centered only around Vijayawada, the Deputy CM alleged, accusing Chandrababu of not taking any action over an industrial hub in Kurnool, even though seven industries came forward to establish units.
Naidu was not even willing to visit Kurnool, as he was reluctant to answer questions about Kurnool development, he said. "Naidu always says that he had sanctioned a 1,000-MW solar power plant in Kurnool, we don't know when it would come up," Krishnmurthy wryly remarked.
Recants, As Expected
Interestingly, Krishnamurthy recanted his remarks on Sunday through a press note. As usual, he blamed the opposition parties and said that the CM could not do as much as he wants because of the grave financial situation. But still, KE seems to have made his point.