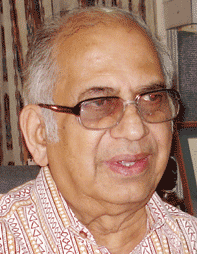 Former Director of Centre for Cellular and Molecular Biology (CCMB) Pushp M Bhargava denounced the organisers of the Indian Science Congress at Tirupati and the Central Government for allegedly taking up sessions of Science and Spirituality.
The Congress is being inaugurated today by Prime Minster of India Narendra Modi.
"I must have attended 40 Indian Science Congress meetings since 1948 but treating science as synonymous with superstition shows total bankruptcy of Indian science. It is not the government's fault alone, but that of scientific community too. They should have refused to participate in the meeting for mixing up superstition with valid proof," he said in Hyderabad on Monday.
The 5-day Science Congress, in which 9 noble laureates from USA, Japan, France, Israel and Bangladesh along with 200 scientists are taking part along with 18,000 participants is being organised from January 3-7 at Sri Venkateswara University in Tirupati.
Indian Science Congress is a professional body under Department of Science & Technology, Ministry of Science & Technology, Government of India.
However, despite Dr Pushp Bhargava's allegations, the Science Congress website which lists in detail all the sessions scheduled during the event does not have any mention of 'spirituality and science'.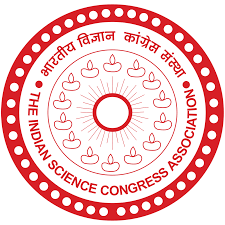 The only mention of anything traditional in the entire programme – a 92-page-long pdf – is a lone lecture on Vivekananda-inspired practices on inculcating values in children.
Dr. Soumen Acharya is schedueld to speak on Swami Vivekananda teaching using tradition of valuing the early years of the child's life, and a rich heritage of practices for stimulating development and inculcating "sanskaras" or basis values and social skills in children in ICDS in India.
Dr Bhargava accused the scientific community of having buckled under the government's "dictatorial attitude" and he was sure it has the support of Prime Minister Narendra Modi. "The ISC has become progressively bad and has now degenerated to this level of treating science with superstition or absurdities which do not stand logic or reasoning. It should be wound up," he said.
It is not clear as to what Dr Bhargava, known for his trenchant criticism of Narendra Modi and his BJP Government on various issues, is alluding to in this particular Congress.