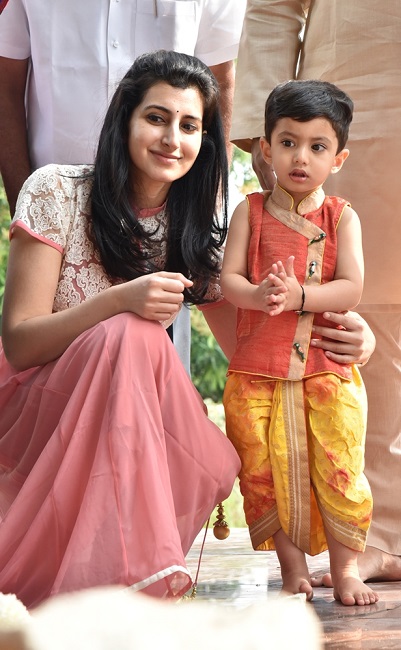 CM Chandrababu Naidu and his family celebrated Sankranthi at Naravarepalle village in Chittoor district on Saturday. The highlight of the day is both Lokesh's wife and Balakrishna's daughter Brahmani and her son Devansh.
While the CM, wearing panchekattu for the festival, carried grandson for a long time on his shoulders, Brahmani and son looked special all through.
Initially, the family, including Lokesh and his mother Bhuvaneswari, paid their respects at the memorial for Chandrababu's parents. Later, they had darshan at the local village god, where Devansh was the highlight for the entire family.
Later, the CM interacted with the locals, and discussed local issues.