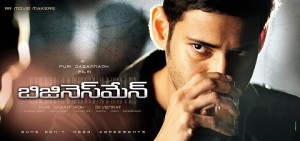 Telugu film industry is poised to make more money in the overseas than ever, if the current trend is any indication. Mahesh Babu's Businessman raked in as much moolah in the overseas market as it is in the single biggest area for collections in the state which is Nizam.
According to figures provided by the makers,on the first day of release, Businessman made Rs 3.04 crore in Nizam area, while the film netted Rs Rs 3 crore in the overseas market which includes the US, UK, Japan and Australia.
The total box office proceeds of the film totalled Rs 18.73 crore, which is a record. Businessman collected Rs 2.01 cr in Ceded, Rs 55.21 lacs in Krishna, Rs 1.03 cr in Guntur, Rs 35.17 lacs in Nellore, Rs 55.73 lacs in East Godavari, Rs 73.48 lacs in West Godavari, Rs 1 cr in Karnataka, Rs 75 lacs each in Tamil Nadu, Orissa and North India.
All these are gross collections, according to producers RR Movie Makers.