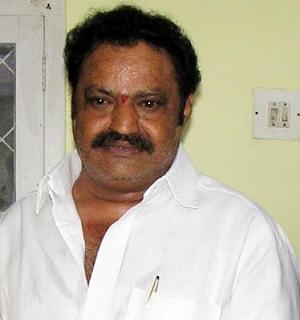 Harikrishna never loses an opportunity to take on Chandrababu Naidu. In the backdrop of the party's never-ending troubles recently, Harikrishna fired another salvo on Thursday.
"TDP is facing problems due to lack of effective leadership. The party is surviving solely on the strength of its rank and file. The party workers are the backbone of the party," Harikrishna said on the occasion of Founding Day of TDP.
Late N T Rama Rao announced his party on this day 30 years ago, and named it "Telugu Desam".
Harikrishna, who is presently a Rajya Sabha MP, has always been a discontented man within the party. Despite the fact that his relevance to the party is very limited, Harikrishna still wants to command the party as a member of NTR clan.
Harikrishna said that the present problems plaguing the part are because of leadership, which means Chandrababu Naidu. He said he had opposed tie-up with TRS, but still the party went ahead with it. The party is dire straights only because of leaders.
Taking exception to reported statement of Naidu that party and family are different, Harikrishna was furious at the distinction. He said there were attempts to wean away the party from the family even in the past, but with no success. He said that the NTR family would serve the party they were necked out.
The recent selection for Rajya Sabha was also not to the liking of Harikrishna. However, not many leaders in the party see much hope in Harikrishna, nor do they believe in his ability to lead the party.
Hence, whether TDP does well or not, it is only Chandrababu Naidu who is acceptable to the majority of the party. "Despite all his talk, Harikrishna is least qualified to lead the party. Good or bad, only Chandrababu can lead the party in the next polls," said a senior party leader.