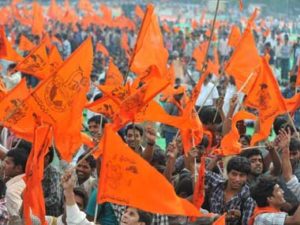 Elections can't be fought by making a pitch to the candidate's, opponents' or voters' religion, caste, race, community or language, said the Supreme Court today. In that case, it will be interesting to see how regional, linguistic and cultural issues – the mainstay of politics in recent times – are going to play out in the days to come.
Regional and cultural sentiments, for example, were dominant in the last elections in Telangana region, when it was part of united Andhra Pradesh.
Seeking votes in the name of religion, caste, race, community or language is a corrupt electoral practice, the Supreme Court declared. The landmark judgment come ahead of crucial assembly elections in five states where faith and caste are top poll issues.
The verdict of the seven-judge SC bench headed by Chief Justice of India TS Thakur – who retires on Tuesday – delivered the landmark judgement.
But three of the seven judges dissented and said any such verdict would reduce democracy to an abstraction.
The judgement said the function of an elected representative should be secular. "Religion has no role in electoral process, which is a secular activity," the judges added. "Mixing state with religion is not constitutionally permissible."
Now, it will be interesting to see how issues such Ram Temple in Ayodhya will play out in the forthcoming elections. Even in Punjab which is going for polls, religion plays a major role in political campaign.