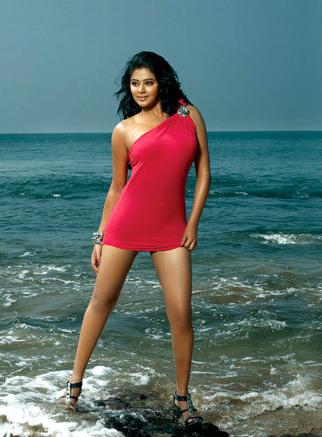 The sexy sirens of Indian film industry have posed for sizzling pictures that promise to capture their curves, against the backdrop of exotic Goan beaches and other tourist spots, for the Celebrity Cricket League (CCL) calendar.
This picture-perfect calendar will be included in the promotional blitz to be unleashed by the CCL to generate a buzz for their second season to be held in Sharjah. With Sonakshi and Kangna being brand ambassadors for Mumbai Heroes; Charmee, Sameera and Richa will be ambassadors for the Telugu, Tamil and Kannada teams.
The female brand ambassadors have reportedly been paid Rs 5 lakh to Rs 45 lakh for their services by CCL.
Season II of the CCL is all set for a show down. Once again, this round promises to be paisa vasool, especially since Bollywood star Salman Khan, Telugu heavyweight Venkatesh, Malayalam superstar Mohanlal, Tamil hearthrob Suriya, Kannada hero Sudeep and Bengali cinema's Indraneil are all vying for the trophy.