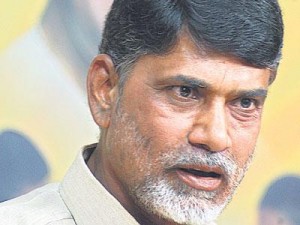 Today's High Court interim direction to CBI against proceeding with inquiry into Chandrababu Naidu's assets case has come as a breather to a beleaguered TDP.
The bench consisting of Justice Rohini and Justice Ashutosh Mohanta ruled during the hearings of the case that the inquiry should be kept in abeyance till the court pronounced on the petition filed by Chandrababu and others.
The 'vacate' petition filed by the TDP and others is presently being heard by the bench. The petitioners have been arguing that the earlier order of the court was issued without observing principles of natural justice, as they were denied the opportunity to defend themselves against the allegations made by YS Vijaya.
The CBI and other agencies have already started their investigations into the assets of Chandrababu and others by issuing notices to most of them. The officials of the agency also gathered info on various policy decisions and GOs issued during his regime.
The TDP chief and others contended in the court that even while the vacate petition was being heard, CBI could not continue with its inquiry.
The High Court's interim order has been welcomed by TDP leaders, while Jagan's party leaders said that Chandrababu, as always, was resorting to technical grounds to escape prosecution.
Meanwhile, the High Court, which had witnessed vertical division over Andhra-Telangana issue some time back, now reportedly turned into a battleground with lawyers belonging to TDP and YSR Congress Parties arrayed against each other. The enmity apparently has extended to lawyers of both the communities identified with these parties.