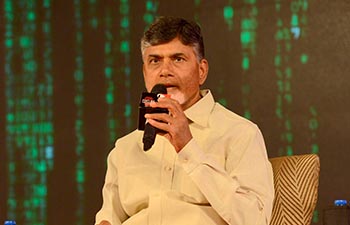 Chief Minister N Chandrababu Naidu claimed that he had the opportunity to be the Prime Minister twice, but he had chosen to focus only on the state of Andhra Pradesh.
"I was offered the post of prime minister twice. The first time was before IK Gujaral was chosen. The second time before Deve Gowda was made the prime minister," Naidu told Consulting Editor of India Today Rajdeep Sardesai at the India Today Conclave South 2017 event held in Chennai today.
Known for his closeness to former Prime Minister A B Vajpayee, Naidu however sounded the right notes when asked about a comparison between Vajpayee and Narendra Modi.
"Vajpayee had a different way of functioning. Modi is promoting India across the world making Indians feel proud. They are different. It's not fair to compare the two leaders. In the current context, Modi is doing a great job," Chandrababu Naidu said.
He also supported the much-criticised demonetisation decision of Modi. "I don't believe that demonetisation has led to job loss or stagnated the economic growth. These are excuses. There is no cash crunch in my state. People are happy across the country," he claimed.
"Demonetisation is very good for India. I support digital economy," he declared.