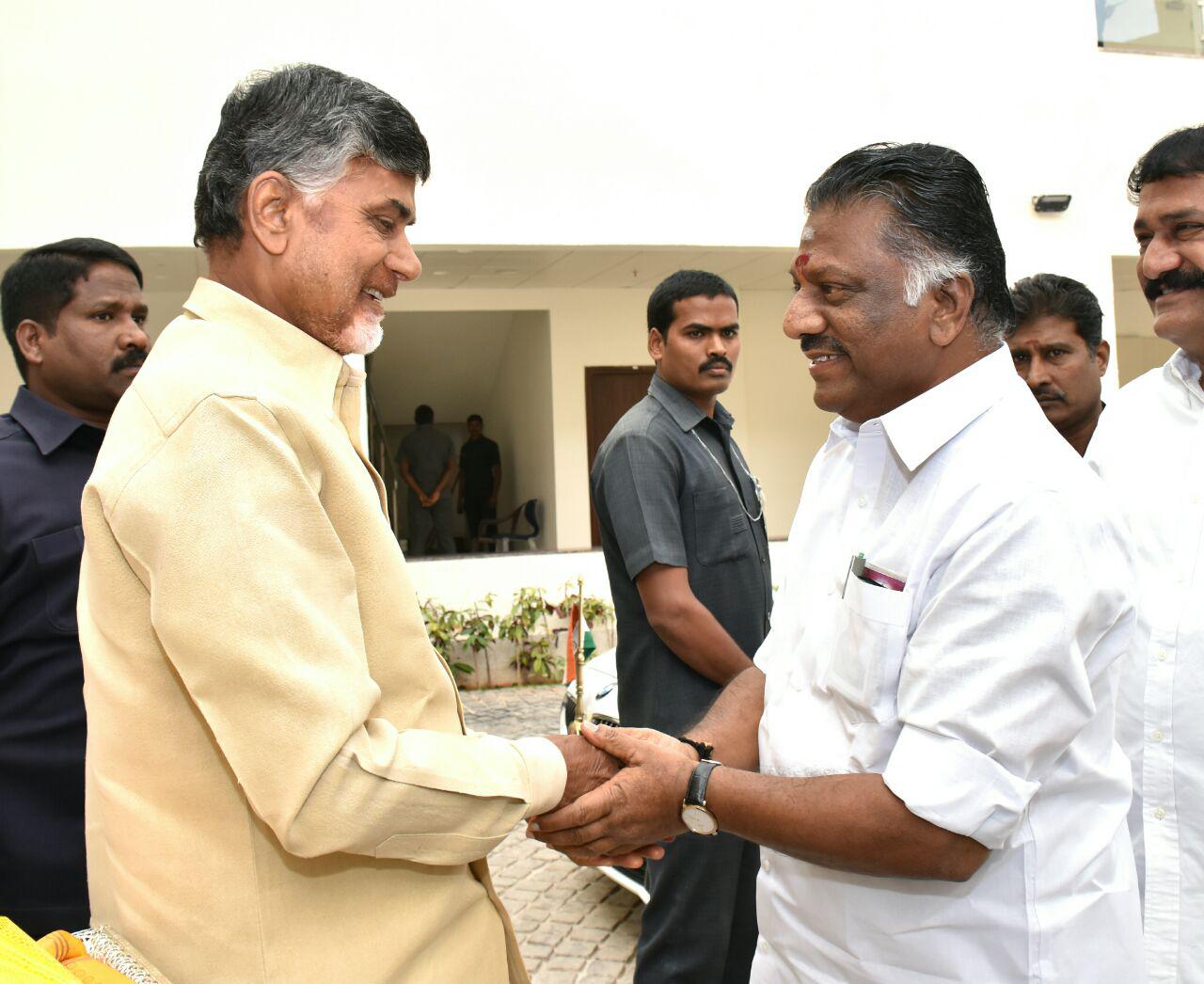 AP Chief Minister Chandrababu Naidu wants Telangana to come forward to release Krishna waters to drought-affected Chennai.
Following Tamil Nadu Chief Minister O Panneerselvam's request for 5 tmc of Krishna waters under the Tribunal award to Chennai immediately, Chandrababu said that since the former AP was now bifurcated into Andhra Pradesh and Telangana, the latter should meet its share of 1.8 tmc of waters (AP 3.2 tmc) to meet Chennai requirement.
Panneerselvam met Chandrababu on Thursday at Velagapudi Secretariat, and formally handed over a letter requesting for release of water to Chennai, facing several water shortage. While assuring the TN CM that AP would do everything possible, Chandrababu said already water released by AP would reach Chennai in a few days.
The AP CM seized the occasion to request the Tamil Nadu CM to release the pending amount of Rs 443 crore towards maintenance of Telugu Ganga canals. The CM also spoke about the problems being faced by Telugu medium students in TN, and also about illegal smuggling of red sanders in the border areas.
Earlier, Pannerselvam was extended warm welcome by the AP Government in Vijayawada.