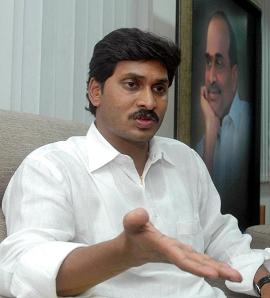 What is the case made out against YSR Congress Party Chief Y S Jagan Mohan Reddy?
The charge sheet filed by CBI alleges that Y S Jagan Mohan Reddy got shares for himself allotted at par initially in M/S Jagati Publications Pvt Ltd and M/S Janani Infrastructure Pvt Ltd and later mobilized funds through companies/individuals benefited in the form of quid pro quo of allotment of lands in the industrial parks and other allied ventures developed by the APIIC in the Special Economic Zones at Jedcherla circumventing the laid down guidelines by using the influence and office of his father late Y S Rajasekhara Reddy, the then CM of AP.
According to this first charge sheet by the CBI in Nampally court, Jagan was charged under Section 12 of the Prevention of Corruption Act and also under Section 11 and 13 (2) read with 13 (1) of the PC Act.
Both these provision attract a sentence of not less than six months, which may extend upto six years with fine.
Here is the part in the charge-sheet that deals with Jagan Mohan Reddy: