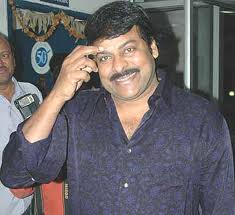 The merger of PRP with Congress has left a whole of leaders rudderless. Many ex-PRP men are unable to connect with Congress Party and are looking to join YSR Congress Party or the TDP.
TDP leaders who had joined PRP before 2009 elections such as Kotagiri Vidyadhara Rao, Kottapalli Subbarayudu, Thota Trimurtulu and Vanga Geetha feel lost post-merger with Congress. There has been no effort on the part of the erstwhile PRP leadership to integrate the party at all levels in the merger process.
Besides, since the merger, Chiranjeevi reduced himself to the status of a group leader with only Ganta Srinivasa Rao and C Ramachandraiah as his representatives in the Congress Party. Chiranjeevi himself has been so absorbed in angling a position for himself that he seemed to have the least concern for the party rank and file, including the candidates who contested in 2009 elections.
Many former bureacrats and industrialists who joined Chiru when he had entered politics such as Tulasi Ramachandra Prabhu, former IAS officer Chandrasekhar, former IPS officer D T Naik have been left clueless in the current scenario.
TDP as well as YSR Congress has been making to woo many of these leaders. Given that Chiranjeevi never bothered to discuss anything with any of them, it is likely that they choose one of these two parties, if they want to continue in politics.