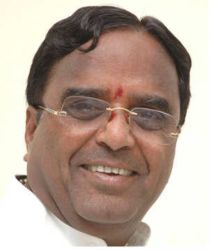 Chief minister N Kiran Kumar Reddy is planning to dislodge his foil in the party PCC Chief Botsa Satyanarayana, according to some media reports. He is reported to have been working on a plan to  to have information technology minister Ponnala Lakshmaiah as state Congress president in place of Botcha Satyanarayana.
Kiran and Botsa have not been on good terms since the day the latter took over the reins of PCC. Botsa continuing in both the posts – as Minister and PCC chief – has been a cause of much heartburn for Kiran. Subsequent developments have further fueled the mutual suspicion.
By making Ponnala as PCC chief, Kiran hopes to shoot two birds one shot. With a PCC chief from Telangana, Kiran will have no fear of being replaced by the high command any time soon.