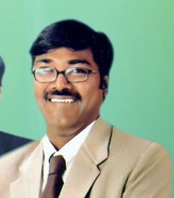 All the young blood in politics is looking at YSR Congress for political future. Especially the sons and daughters of old and tired politicians are queuing up before Jagan Party.
Most of the Congress and TDP leaders' sons, brothers and daughters are joining YSR Congress these days, but the latest trend seems to be even the communists are no exception.
Puvvada Ajay Kumar, son of veteran CPI leader Puvvada Nageswara Rao, has officially joined the ranks of YSR Congress Party. Jagan has made him member of the Central Executive Committee of the party.
Ajay runs the well-known Mamata Group of Educational Institutions, including Mamata Medical College, in Khammam