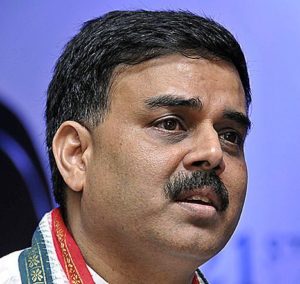 Congress Party leader and former assembly speaker Nadella Manohar demanded that the Chief Minister Chandrababu Naidu come out with details of investments to the state during the last two years.
In a letter to the CM, Manohar pointed out that the Government claimed to have entered into agreements with several industrial houses for setting up plans and businesses in AP – both during the last Davos visit and later the Partnership Summit.
He reeled out the statements issued by the State Government on various industries planning to come to AP, including Microsoft Development Centre. He also released two GOs, according to which an amount of Rs 8 crore was released for the latest Davos visit by the State Government delegation.
Besides, another Rs 40 crore was spent in organising the CII Partnership Summit last January.
The CM should come out with a white paper on all the industries that were set up in the state as a result of his Davos visits and Partnership Summits, he demanded.