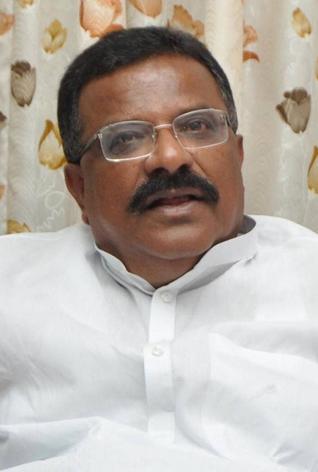 The controversy surrounding Union Minister Kotla Suryaprakash Reddy seems to be a storm created by Sakshi out of a tea cup. The YSR CP, Sakshi as well as its lawyer Harish Salve sought to establish that Congress was trying to blackmail Jagan into submission, by citing the alleged remarks of Kotla Suryaprakash Reddy.
Sakshi and Harish Salve claimed that Kotla asked Jagan to join Congress to stay out of jail. He was reported to have said this at Kodumuru in Kurnool district during a meet of party activists. A brief news to this effect was published in Indian Express. This was the material shown in Supreme Court by Harish Salve to buttress his argument that Jagan was in jail because of political considerations.
But what are the facts? Sakshi tried to make a story out of Kotla's purported comments but as you can see here, Kotla said none of the things he was supposed to have said. Some media houses including Times of India went ballistic to extend this concocted story to say that CBI would summon Kotla over Jagan remarks.
Kotla actually said that even if Jagan were to rejoin Congress, law will take its own course as far as the cases against him are concerned. He also clarified that there were no reporters from any English newspapers at Kodumuru to cover his meet.

Then what is all this hullabaloo? What can be inferred out of this episode is how desperate is YSR CP to hold on to anything to convince Supreme Court to give bail to Jagan.