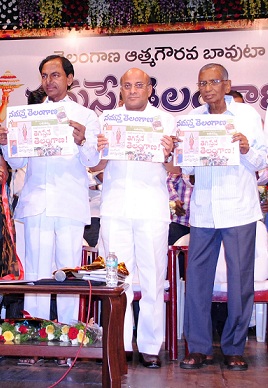 TRS chief Kalvakuntla Chandrasekhar Rao launched one news channel T News and one newspaper Namaste Telangana during the last two years. These two were launched after 2009 elections when the party, which had an alliance with TDP, could win just 10 seats.
It is interesting to note that KCR did not have any known sources of income to raise the kind of money that is required to invest into these ventures, but still he did. TRS and KCR will have to answer as to the source of funding for these investments.
In his 2009 election affidavit, KCR claimed to have had cash reserves and immovable properties worth a total of Rs 2.12 crore as per the prevailing market rates of 2009.
The break-up, according to his affidavit, is as follows: Cash Rs 6 lakhs, Bank Deposit Rs 24,000, Jewelry Rs 60,000, Non-Agricultural Land Siddipet Medak 4992 square yards worth Rs 12.3 lakhs, Open Plot 1448 square yards Rs 4.3 lakhs, 584 square yards of land worth Rs 22 lakhs, Banjara Hills Residential House worth Rs 1.5 crore, Karimnagar house worth Rs 24 lakh.
All these put together are worth Rs 2.12 crore as per 2009 prices, according to KCR's own affidavit. His wife had Rs 6,000 bank deposit at the time and Rs 6.8 lakh worth gold and jewelry.
Barely within 12 months after 2009 affidavit, KCR made several investments worth more than Rs 5 crore. He bought shares valued at Rs 4.1 crore in Namaste Telangana paper alone. There is documentary evidence for this which is presented below.
The TRS chief also declared that he had invested Rs 57 lakhs in T News Channel. (A news channel set-up costs a lot more, but let us take the figure at face value) He is reported to have purchased 75 acres of agriculture land near Sangareddy after 2009.
KCR has no known sources of income other than the salary and perks that he receives as MP from Mahbubnagar. These are barely enough to sustain his political and personal expenses.
In this backdrop, how has KCR been able to raise more than Rs 5 crore as investments just a year after 2009 affidavit begs for explanation from TRS and its chief.
Here is the Affidavit filed by KCR in 2009 to Election Commission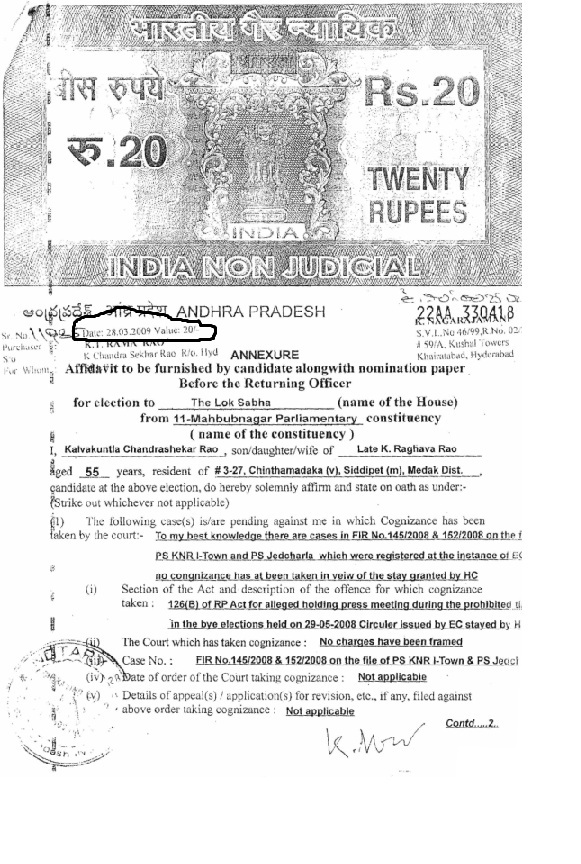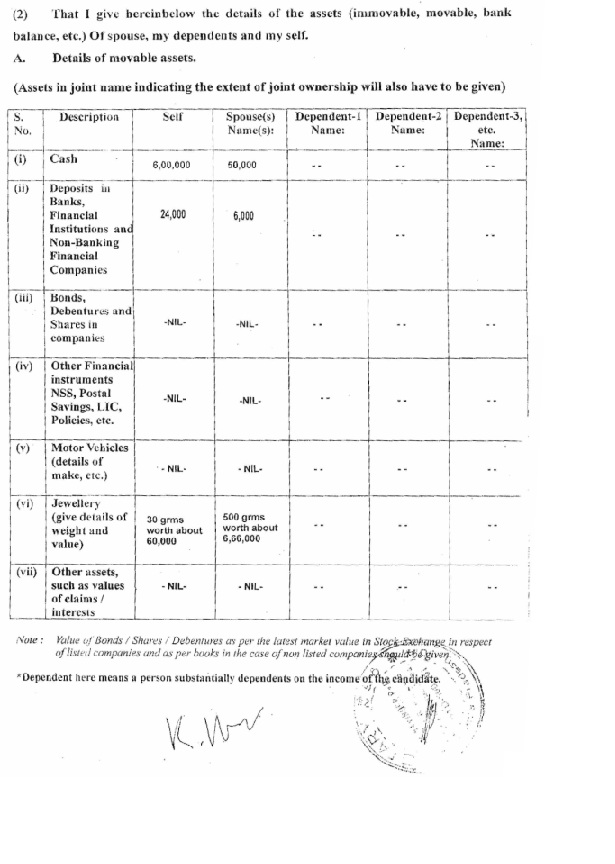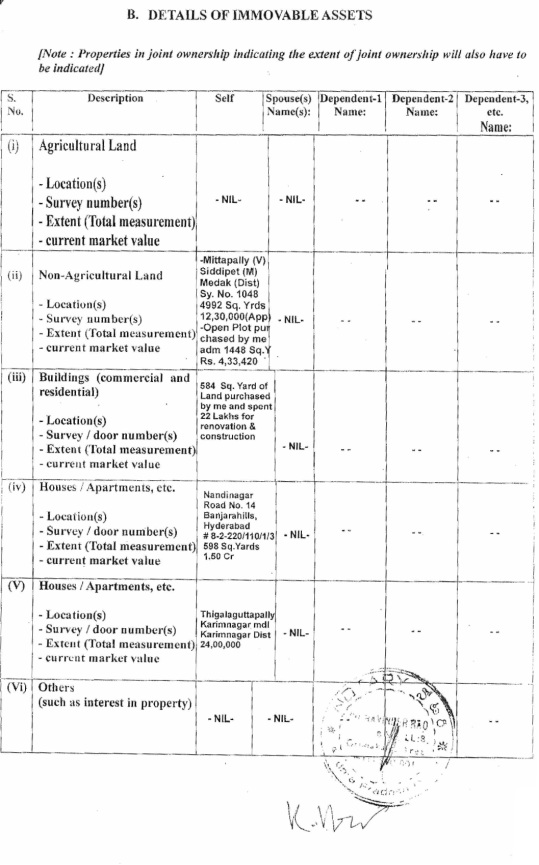 Here is the copy of KCR's investment in Namaste Telangana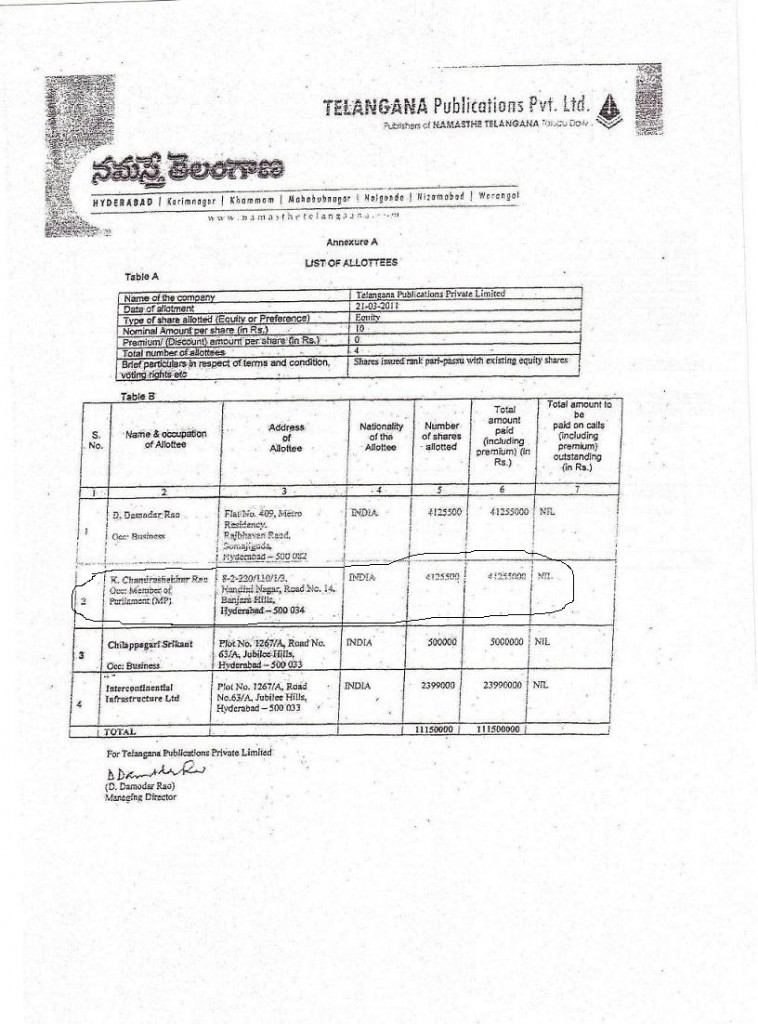 Namaste Telangana investment by KCR