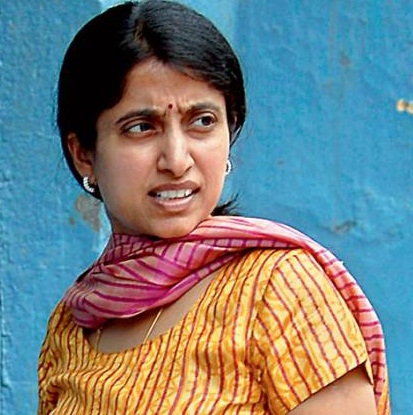 Y S Bharathi Reddy, wife of Jagan Mohan Reddy, today burst out in the Supreme Court hall where the bail petition of her husband was being heard. Bharathi who flew down from Hyderabad to Delhi went to the court to be personally present at the hearings.
Before the Judges started hearing the case, Bharathi saw CBI SP H Venkatesh in the court hall and asked him how long would it take for CBI to file the final charge sheet. He replied that it would take another 2 months.
At this, an emotionally charged Bharathi lost her cool and started shouting at him. "How long will you drag on this case? If you want to wreak vengeance, put all of us in jail.. The children are missing their father.. They are asking for their father.. Who will answer my children? Don't you have children? I know who are the people behind all this sordid drama…", Bharathi lamented.
CBI SP Venkatesh kept silent all through. While some media persons were present in the court hall, apparently Bharathi was not aware of their presence.
All this exchange happened before the hearing into the case started and hence Judges Sadashivam and Iqbal did not get to hear Bharathi's outburst.
Some media persons who were witness to the incident say that Bharathi looked very frustrated at the inordinate delay in the filing the charge sheet by the CBI. It appeared that she badly wants bail for her husband.
Eminent lawyer Harish Salve, counsel for Jagan Mohan Reddy, asked why his client should continue to be held in jail even after CBI questioned him thoroughly. The court asked the CBI to file counter and posted the bail petition to May 6.