T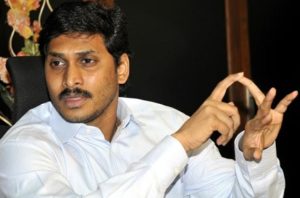 he general standards of our political parties are, admittedly, very low. But this demand by Jagan Mohan Reddy's YSR Congress Party can leave you speechless.
Jagan, in an open letter to the Chief Minister Chandrababu Naidu on Wednesday, has demanded that the State Government should pay Rs 1.5 lakh crore (yes, one lakh and fifteen thousand crore rupees) as unemployment dole to the unemployed in the state without any delay.
This amount apparently is only old dues for the 33 months since the TDP Government came to power. Each household, according to him, should be given Rs 66,000 as old dues. Besides this humongous amount, Jagan, of course, wants the CM to give RS 2,000 every month to 1.75 crore households (apparently these many unemployed live in these houses, according to YSR Congress) henceforth, without fail.
In his letter, he also warned Chandrababu Naidu that such a 'reasonable demand' should be met fully, failing which his party would take up cudgels against the ruling dispensation.
There were reports that the CM is looking into the possibility of paying Rs 2,000 as unemployment dole, as he had promised in the party manifesto. It is a fact that the TDP made this promise during the last election campaign, and Jagan has every right to demand the same.
But what is really funny, if it were not tragic, is that YSR Congress should come up with with its own fancy figure that has no basis in reality. What is rationale behind the figure – 1.75 crore – of unemployed youth in the state is not known.
And is it really possible for any government – especially for Andhra Pradesh whose annual budget is less than that – to pay Rs 1.5 lakh crore as 'arrears' under dole?
No wonder many people are worried that the alternative remedy is worse than the present dispensation in Andhra Pradesh.