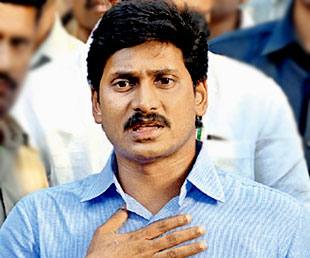 Even as the Chandrababu Naidu Government is planning to take over the management of Sakshi media under a new legislation, the Enforcement Directorate on Wednesday attached properties worth Rs 749.10 crore, as part of the investigation into money laundering.
According to unconfirmed information, Jagan's palatial Lotus Pond residence in Hyderabad, his swanky palace located on 15 acres expanse in Bangaluru and also a commercial building in the same city were attached by the Enforcement Directorate.
Jagan is presently living at Lotus Pond residence. It is not known whether he will have to vacate this house in view of the attachment.
Earlier, assets worth Rs.863 crore  belonging to YSR Congress leader Jaganmohan Reddy and industrialist Nimmagadda Prasad and their companies were attached by the Directorate in 2013. This was in regard to VANPIC deal. Earlier, in two instances, ED attached assets worth Rs 122 crore and Rs 7.5 crore in other deals in the case.
The Enforcement Directorate had provisionally attached the properties in connection with allegations of corruption, cheating, fraud and falsification of accounts against Mr. Reddy and others. The ED is probing the allegations on the basis of a charge-sheet filed by the Central Bureau of Investigation pertaining to alleged irregularities in the Vadarevu and Nizampatnam Industrial Corridor (VANPIC) project under which two seaports at Vadarevu and Nizampatnam were to be developed.
A port-based industrial corridor project in Prakasam and Guntur districts of Andhra Pradesh also came under the scanner. The charge-sheet alleged that concessions in the form of alienation of huge chunks of government land for the companies floated by Mr. Prasad were extended to the project. The CBI alleged that an illegal gain of Rs.1,426.17 crore had gone to Mr. Prasad in land acquisition and as a quid pro quo, Rs.854.54 crore was paid to Mr. Reddy and his companies.
"ED attaches properties worth Rs 749.10 Crore belonging to Y.S.Jagan Mohan Reddy under PMLA in a corruption case," ED said on Twitter in the latest case.