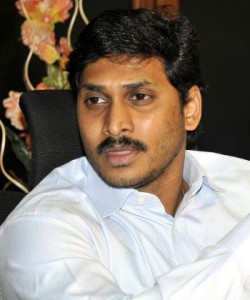 YSR Congress Party's statement will not contest in the upcoming by-polls in Telangana is being seen as an intelligent move by Jagan Mohan Reddy. The strategy is likely to prove beneficial to the party in more ways than one.
Six Assembly seats in Telangana and one in Nellore are present vacant and hence by-elections are due any time. Jagan's party holds no seat in any of these seats in Telangana. In any case, these elections are expected to return the same candidates – some from TDP and some from Congress – who will contest on TRS tickets.
In a four-cornered contest, Jagan has nothing much to look forward to in these polls in Telangana. Hence his decision to avoid the unnecessary unpleasantness. At the same, his decision will have positive effect in Telangana, since Jagan had stated that his stand was in deference to Telangana sentiment.
More importantly, in the next set of by-polls, Konda Surekha, a staunch loyalist, will have to contest from Parakala in Warangal. It is important for Jagan to ensure her victory. Which means, he needs the support of TRS. Now this cooperation was made possible by Jagan's 'generosity'.
Namaste Telangana reported Jagan's statement in a positive manner, which is an indication that TRS is happy with the announcement.
Jagan, however, offered to give his party ticket to the wife of the late MLA Rajeshwar Reddy from Mahbubnagar. Even she were to contest as independent, Jagan said his party will support.
On the whole, with his well-planned decision not to contest T by-polls, Jagan succeeded in averting a possible defeat, and more importantly, made friends with TRS. His planned Odarpu Yatra in Telangana soon can be expected to  be a smooth affair now.