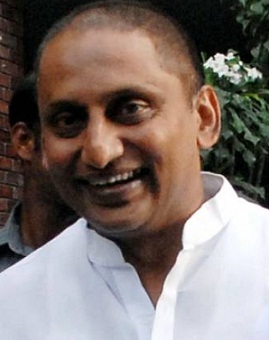 Chief Minister Kiran Kumar Reddy on Monday took KCR head on over the Bayyaram mines controversy.  Speaking at Sangareddy 'Bangaru Talli' program, Kiran said, "I am not cancelling allotment of mines to Visakkha Steel; You can do whatever you want".
Referring to KCR's statement that his party would create tremors in the state to oppose Kiran's move to lease out Bayyaram mines, the CM said,"You can create an earth quake with all your might, but I know how to tackle that".
He questioned the prudence of TRS, which the CM claimed had never opposed the alienation of an extent of 1.5 lakh acres in Khammam district to private individuals – a reference to Rakshana Steel, allegedly belonging to late YSR's son-in-law Anil Kumar. "Now when we allot them for Vizag Steel, an undertaking of the government, which belongs to the people, these people are raising a hue and cry," the CM said.
Kiran said that Vizag Steel would have a plant established at Khammam and use the leased mines for production.
The CM's growing confidence is evident at the way he handled the sensitive issue before a crowd in the heart of Telangana – Sangareddy.