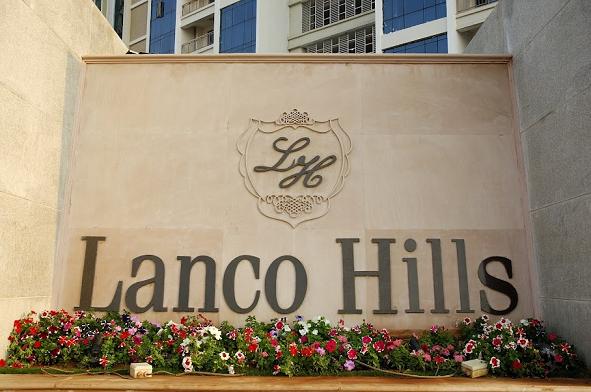 AP High Court has ruled that the land given to Lanco Hills at Gachbowli belongs to Wakf Board. The property being developed by Lanco Group, owned by high profile Congress MP L Rajagopal and his brothers, has been in the news for a long time now, following the political controversy it generated.
The latest decision of the High Court will have major ramifications on Lanco Hills, as a solution will have to be thrashed out by the promoters with Wakf Board.
The dispute between the Wakf Board and Lanco Hills Technolgoy Park over the ownership of land where Lanco Hills is being constructed has been going on for the past several years. The state government had sold 1,654.32 acres of land, estimated to be around Rs. 32,000 crore, to a group of multinational companies and IT firms allegedly at throwaway prices.
The Wakf Board alleged that the land that was sold was 'wakf land' and belonged to the Dargah Hazrath Hussain Shah Wali, in Manikonda village.
When the ownership dispute was heard in the High Court in the past, Lanco's counsel sought time to "explore the possibility of an alternate resolution." Counsel for Lanco Hills Mahmood Ali told the court that they would like to ask the state government to provide another chunk of land to the Hazrath Hussain Shah Wali Dargah and Wakf Board in lieu of the land at Manikonda over which flats were already constructed at considerable costs.
The High Court today asked the parties to resolve the issue in the Wakf Tribunal in the light of its decision on the ownership of the land.
This USD 1.5 billion mega project, Lanco Hills is the result of meticulous detailing by the world's most renowned architects & consultants whose combined efforts have structured its elegant towers, according to the company brochure.
Parties like TRS and even leaders like V Hanumanth Rao within ruling Congress have been bitter critics of Rajagopal and Lanco Hills, dubbing the mega construction as encroachment.
In the hey days of realty boom, the going price of flats here was anywhere between Rs 4,000-5000 per square yard, which came down drastically following bust in the sector. The political controversy also took its toll on the project, once regarded as the most desirable future address in Hyderabad.
Lanco will have to wriggle out of this tricky situation without further losing the already sinking confidence of the buyers of property at Lanco Hills.