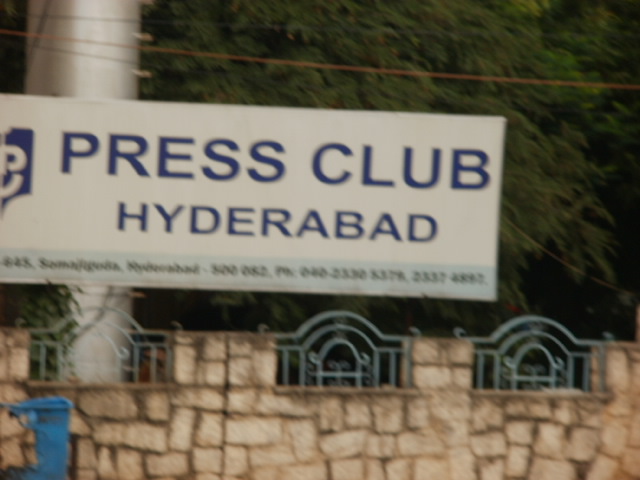 The Press Club of Hyderabad at Somajiguda has embarked on an ambitious project. The committee wants to demolish the present old-style government building and build a swanky multi-storeyed edifice to accommodate an ultra-modern kitchen, restaurant, convention centre etc. The cost of the project is about Rs 5 crore.
Now who will foot the bill? L&T, the infrastructure major which is building the city Metro Rail. Very interestingly, the president of the club G S Vasu, resident editor of The New Indian Express, likes to be seen as a left-wing, pro-Maoist sympathizer which automatically entails that he is also an ardent supporter of state's division.
Now, many scribes including the Telangana journalists are raising a hue and cry as to how L&T is allowed to do a favour to Press Club. Vasu claims that L&T is only 'consulting' free of charge and that the money will be mobilized by the Press Club. Wonder who is going to pay such a huge sum of Rs 5 crore without expecting anything?
Does that sound eerily similar to the quid pro quo that is talked about in Jagan's context?
Vasu very cleverly brought in a whole lot of 'senior' journalists on board to form a committee to 'oversee' the project. And who are they? Some of the most 'progressive' scribes including Potturi Venkateswara Rao, K Ramachandra Murthy, K Srinivas along with the usual suspects like K Srinivas Reddy, Shailesh Reddy etc.
How come these guys who are so vehement in their opposition to companies like L&T have embraced the dubious project so wholeheartedly? Watch this space for more on the subject.