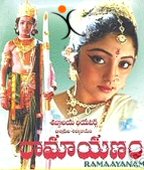 Jr NTR's arrogance
Mallemala introduced Jr NTR as a child artiste with his Ramayanam, which gave recognition to NTR's grandson. Apparenlty, the dirctor of the film Gunasekhara was not willing to accommodate Jr NTR. "But I sensed the potential of the boy and insisted that he should be cast," Mallemala recollects. However, after NTR grew up to be a leading hero, Mallemala experienced the young actor's inflated ego. MP Subbrami Reddy came to visit me, so I requested Jr NTR to wait for five minutes. But Jr NTR was rude and left in a huff saying that he would not wait for 'some' Subbirami Reddy. "I consider the boy still to be intelligent, but he has become so full of himself," the veteran film maker wrote in his book.
Chiru Unhelpful
Allu Ramalingaiah was a close friend of Mallemala and hence when the former was thinking of Chiranjeevi for his daughter, Mallemala seconded him. When one of his films bombed at the box office, Mallemala was advised by Allu to produce a film with Chiranjeevi. As promised Allu recommended him to his son-in-law. But Chiru refused to meet him or talk to him. Later, when the plans were afoot for Anji, the idea was to cast Venkatesh. But because of his proximity to Shyam Prasada Reddy, Mallemala's son, Chiru snatched the film, Mallemala claims. The film eventually bombed at the box office, leaving Mallemala in a financial lurch.
Gunashekar Ungrateful
Mallemala introduced Gunashekhar as director with Ramayanam. But he had to face a lot of issues with Gunashekhar during the making of the film. Even a lyric written by Mallemala himself was removed from the film, besides allowing the budget to overshoot.
Later when Mallemala wanted Gunasekhar to make a film for him to come out of financial straights, the latter refused to oblige. "You cannot afford me now," Gunasekhar bluntly told him, when Mallemala, along with his wife, went to meet the director.
Jamuna vs Jayalalitha
M S Reddy describes how the leading lady of the day Jamuna crossed swords with Jayalalitha during the shooting of his film Srikrishna Vijayam. Jamuna, claiming senior, wanted to be recognized as such and entered into cat-fights with Jayalalitha on the sets. Once Jamuna even removed her make-up and walked away. Reddy apparently told her he was ready to replace her and she relented. She also demanded that her name should appear first on the titles, which Reddy refused to oblige. "I had to walk through razor's edge all through the shooting of the film," Reddy recalls in his memoirs.