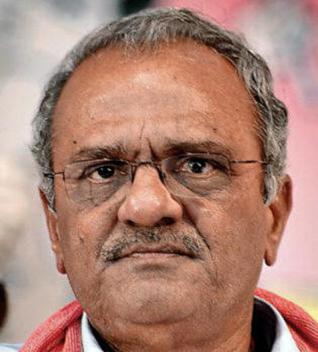 CPI Narayana refuses to budge in his criticism of CPM. He thinks that CPM Raghavulu has a secret agenda of aligning with YSR Congress Party in the long run. CPM is paving the way for itself for a future tie-up with Jagan, and hence it is refusing to work together with CPM, is the confirmed opinion of Narayana.
Responding to a letter written by Raghavulu denying of any secret agenda for his party, Narayana reiterated his allegation and said that CPM entered into an understanding with Jagan Party in last MLC elections and voted in favour of its candidate in Chittoor.
Desai Tippa Reddy was the Jagan candidate supported by CM Kiran' s rival in the district P Ramachandra Reddy. Naraayana's allegation is that CPM voted for Jagan's candidate, helping him win the seat.
Raghavulu, however, maintains that Ramachandra Reddy requested the party to support which they did. "It was no secret and it was in public knowledge. In the same elections, CPM supported TDP in Nellore election," Raghavulu said.
Even as the war of words continues, it is evident that CPI suspects CPM of sabotaging left unity efforts by trying to carve out an independent road map. Narayana seems to think that Raghavulu is trying to derive electoral benefit by allying with Jagan. What comes of this battles between comrades is to be seen.