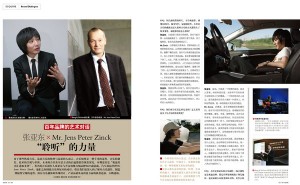 I f you thought that paid news is the menace peculiar to India, think again. In the communist China, the "cash-and carry-news" is the norm. If you want a flattering article about your company to be carried in "Workers' Daily", the Communist Party's propaganda newspaper, you need to pay about $ 1 per Chinese character!
If you desire to see your company's top executive on a news program by the state-run China Central Television, cough up $4,000 a minute! And how about profiling your chief executive in the Chinese version of Esquire? Well, that will cost you $20,000 a page.
These interesting details provide a glimpse of the media scene in China. Reporting from Shanghai, Mr David Barboza of The New York Times gives interesting insight into the working of the Chinese media under the tight control of the Communist regime.
"China is notorious for censoring politically delicate news coverage. But it is more than willing to let flattering news about Western and Asian businesses appear in print and broadcast media — if the price is right," says the story.
Here is the link for the report carried in The New York Times today: