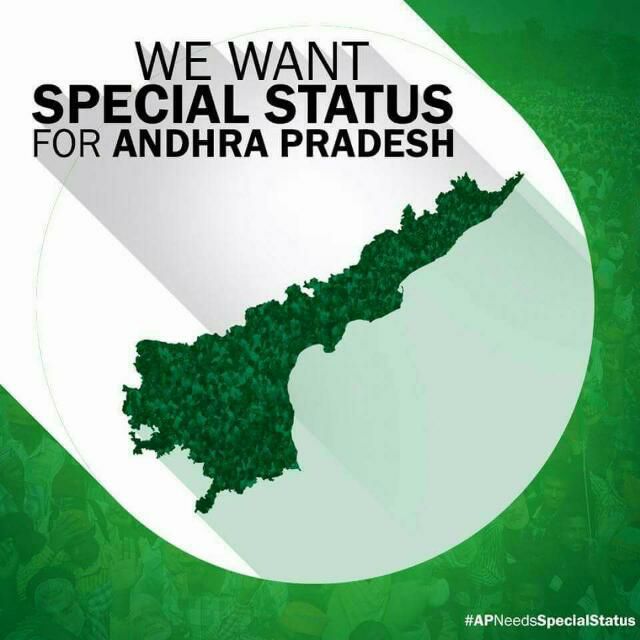 Drawing inspiration from the Jallikattu campaign in Tamil Nadu, several groups in Andhra Pradesh are preparing to launch a similar movement in the state to fight for Special Category Status.
Both Pawan Kalyan of Janasena and YSR CP chief Jagan are throwing their weight behind the move, though separately.
These groups are already active on social media, claiming to be led by students associations. The plans are afoot to conduct a long-drawn sit-out at RK Beach in Visakhapatnam and at Sri Venkateswara University, Tirupati.
January 26 is the date set for the big show.
While the face of the groups is non-political, it is likely that many political interests are converging to make use of this opportunity to push the Chandrababu Naidu Government into a corner on the issue of SCS.
Janasena Chief Pawan Kalyan has already extended his support to the proposed sit-in protest.
"If youth of AP are planning to do a silent protest on 26 Jan at RK Beach, Vizag, Janasena supports them," Pawan tweeted.
#APDemadsSpecialStatus ,If youth of AP are planning to do a silent protest on 26th Jan at RK Beach , Vizag, #Janasena Supports them.

— Pawan Kalyan (@PawanKalyan) January 22, 2017
With a few other political leaders like KVP Ramachandra Rao of Congress Party calling for a fight against the Centre for achieving SCS on the lines of Jallikattu, it is expected several other politicians and parties may join the campaign, if they see that it can gather some steam.
Meanwhile, YSR CP chief Jagan Mohan Reddy siezed the opportunity to call for a candle light protest at the same time across all 13 district headquarters.