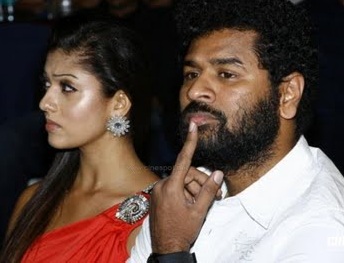 The proposed wedding of Nayantara and Prabhu Deva has been called off, according to Tamil film industry reports. Nayantara, who acted in Tamil, Telugu, Malayalam and Kannad films, was in a relationship with veteran choreographer, actor and director Prabhu Deva since 2009. None of the two talked about the relationship till 2010, when Prabhu Deva openly confessed his love for Nayantara and announced that he would marry her soon.
Both of them were seen in film functions together and Nayantara reportedly even tattooed Prabhu's name on her writ. She also made it clear that she would not continue her film career after marriage.
Complications arose since then as Prabhu's wife Ramlath refused to budge and filed a petition against the romantic couple in the family court in Chennai. Prabhu had two children with Ramlath, who even threatned to go on hunger strike if they get married. Several women's organizations also extended their support to Ramlath.
Nayantara, born as Diana Mariam Kurian to Christian parents was educated across the country as her father was an Indian Airforce Official. On 7 August 2011, she converted to Hinduism at the Arya Samaj Temple in Chennai, which was considered as a precursor to her impending marriage with Prabhu Deva.
However, latest reports say that the wedding plans have been shelved as things were not working out for the couple on many fronts. Prabhu's dilemma about his family and children resulted in his postpoining the wedding plans several times. Besides, Nayan was getting increasingly suspicioius of Prabhu's commitment. It is in this backdrop that the two have parted ways.
Nayantara who stopped signing films in anticipation of the wedding is now back in the industry. Bapu's Rama Rajyam, where she brillinaatly assayed the role of Sita was earlier said to be her last film. But now we will have more of Nayantara!