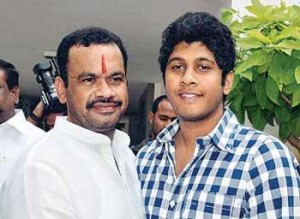 Stinking wealth can cause a lot of problems. It is not without coincidence that people who have made lot of money in politics or business in a short time have faced personal tragedies due to their own riches.
Komatireddy's son Pratik (19)  is the third in a row who lost his precious life on outer ring road accidents. While Kota Srinivasa Rao's son, who was riding an imported, powerful bike, was actually going to the airport, the other two – Azhar's son and Venkat Reddy' son -were riding on the road just for thrills.
Pratik is 19-year-old and is a B-Tech first year student. At the time of accident, the Skoda car that he was travelling in was said to be racing at 150 Km an hour. The impact of the accident was so severe that the bodies – three spot dead and one still battling for life in hospital – were flung around at least 100 metres away from the road in the nearby fields.
Pratik's driver Chandra Reddy was at the steering, and police suspect they were drinking because alcohol bottles were lying around in the car.
Venkat Reddy became  prominent during YSR's regime, when he was given a number of irrigation and other contracts. Venkat Reddy brothers are presently a force to reckon with in Nalgonda district politics. The death of his only son is a shock that Venkat Reddy might not be able to recover anytime soon.
Since Pratik was the youngest of all the siblings in the extended Komatireddy family, the boy was naturally pampered. "We always told him to be careful on the roads," a wailing relative was seen saying at the spot of the accident.