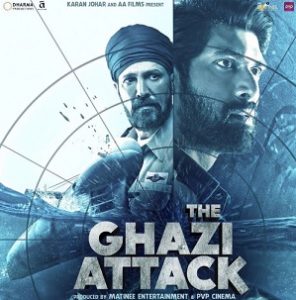 Even as the film The Ghazi Attack is getting pre-release rave reviews, Rana Daggubati, who is set to portray Lieutenant Commander Arjun Varma in the film, has written a letter to the President of India Pranab Mukherjee.
The film is inspired from true events, and portrays events from the 1971 India-Pakistan war.
In his letter, Rana said, "Post Ghazi, civilian like me have understood a lot about victorious battles that have been fought by all our armed forces on the borders so as to keep us safe. As a civilian, I did not know about these victorious tales and like me there are many others who did not know much about it, to us it's a letter to acknowledge these heroes and make sure we know more about these unsung heroes and their tales of victory."
The film stars Rana Daggubati, Atul Kulkarni, Kay Kay Menon, Taapsee Pannu and the late actor Om Puri.
Touted as India's first war-at-sea film, The Ghazi Attack, will release on February 17, 2017, in three languages – Hindi, Tamil and Telugu.
Watch the Tamil version trailer with voice over by Tamil hero Surya.