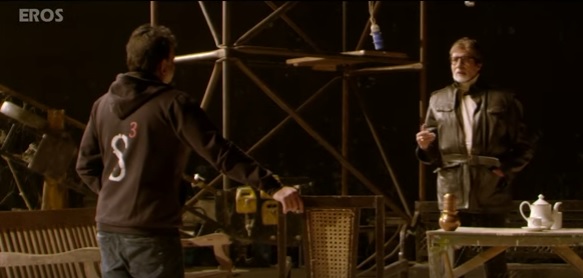 Ram Gopal Varma is back with his Sarkar trilogy. Promoting Sarkar 3, Varma came up with a new publicity gimmick – an interview with the great Amitabh Bachchan on the studio floor. Bachchan himself posted the 53-minute long video on Twitter.
"Director Ram Gopal Varma crosses Amitabh Bachchan on a variety of topics from his 'boring modesty' to disagreements on filming Sarkar. Candid, insightful & nothing like you have seen before," says the blurb.
Very well made in Varma style, the video brings out RGV's journalistic skills! 'My no-holds barred interview', says Varma.
"Only Amol rathod can bring dis kind of rgv output…fantasic framings nd lighting..this interview is lyk a short film.. Rgv Amitji combo always rockzzz," says a comment on YouTube.
The movie Sarkar 3 is releasing on May 12. The two earlier parts of the franchise were hits, but it has been some time since Ram Gopal Varma tasted success at the box office or even received any critical acclaim. It is to be seen whether Sarkar 3 will redeem RGV from wilderness.