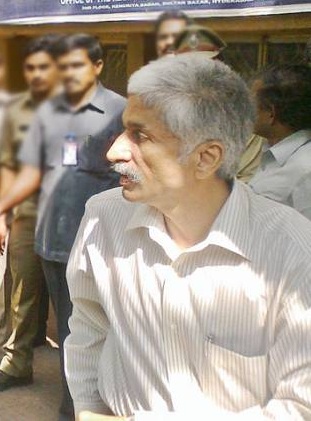 Vijaya Sai Reddy would not have been behind bars today, had his master plan to get diplomatic immunity succeeded.Yes, Vijaya Sai Reddy, arrested Vice-Chairman of Jagathi Publications, would have been Honorary Consul General of Georgia in Hyderabad. And would have been beyond the pale of Indian law.
Soon after CBI booked cases against Jagan and Sai Reddy, the family auditor came up with an ingenious idea to evade arrest, according to a report in Indian Express.
Through his foreign contacts, Vijaya Sai Reddy apparently tried to get himself nominated as 'HonoraryConsul General' of Georgia, a former dominion of dissolved Soveit Union. The position would have given him diplomatic immunity from any action by law enforcing authorities of India.
The file reached Hyderabad from Delhi, and at the nick of the moment, CBI gave its adverse report stalling the appointment.
Vijaya Sai Reddy, according Express report, also 'almost' managed to get himself appointed as RBI director and the file was circulated in Delhi when the CBI put its foot down.
The report says that Vijay Sai Reddy missed both the posts "narrowly".