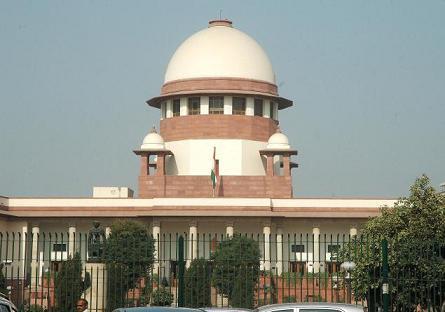 The Supreme Court has issued notices to 7 Ministers and 11 IAS officials who were allegedly involved in issuing several controversial GOs during YSR regime. The apex court was responding to a special leave petition filed by an advocate Sudhakara Reddy.
The Ministers against whom notices were issued included Geetha Reddy, Sabitha Indrareddy, Ponnala Lakshmaiah, Mopidevi Venkataramana, Dharmana Prasada Rao and Kanna Lakshminarayna .
The petitioner argued that the CBI could not proceed with its investigation into various alleged scams during YSR regime without looking into the role of Ministers.
Following the Supreme Court's action, the TDP demanded in the Assembly resignation of the Cabinet members who were named. The Chief Minister Kiran Kumar Reddy, however, rejected the demand, saying the court did not indict any Minister.
The YSR Congress Party, as can be expected, welcomed the court's move and reiterated its stand that the CBI should investigate the role of the Cabinet Ministers before inquiring into Jagan's role.
The Supreme Court issuing notices is no big deal and cannot be treated as a development that can shake the foundations of the government, as many TV channels seem to suggest.
The Ministers will respond to the notices through their lawyers, and the court will have to listen to them before issuing any orders. Besides, the CBI, which was also issued notice, will tell the court that it was already in the process of investigating the role of all Ministers and IAS officials. As an example, it could quote Srilakshmi and BP Acharya.