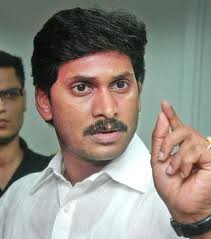 The Telugu Desam party has complained to the Press Council of India and other media regulatory bodies on the "vituperative campaign" by the Sakshi TV channel and its news paper on the party and its president N Chandrababu Naidu.
This is probably the first time that a political party complained to the Press Council against a mainstream newspaper in Andhra Pradesh.
In a two page letter to the Press Council chairman, Yanamala Ramakrishnudu, the party politburo member and former speaker, said that the reports in the daily paper were targeted at tarnishing the image of the TDP and its president, who were political opponents of YSR congress.
He said the publication had also not taken note of the rejoinders or clarifications issued by the TDP against each of allegations made by them using their media wings as instruments of personal calumny.
Ramakrishnudu said the Sakshi group had been misusing the immunity under Freedom of Press for all of their clandestine political and personal vilification of political opponents.
The TDP leader requested the media regulator to institute an inquiry into the misuse of freedom of press by Sakshi daily and news channel for crass political gain. He also wanted the body to initiate a national debate on the need to regulate the phenomenon of media houses promoted and controlled by political parties and frame guidelines for their supervision in the interests of democracy.