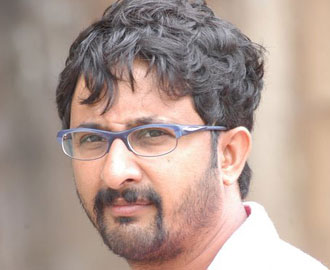 Director Teja, known for his maverick character, has been missing in action for the last four years. His son's health problem kept him away from films during this period. But Teja seems to have lost none of his hotheadedness.
He says our heroes only pay lip service about new and different stories but in practice, they prefer films with a few punch dialogues. "I can't make films with big heroes. It's like making films confined to jail. Our stars don't understand a good story. You can't make anything but a routine film with them," he said.
Teja's new film Neeku Naaku Dash Dash with all new faces is hitting the screens soon.
The director, who is known for his fresh romances, says he doesn't think there has been any visible growth in films in the last four years since he had last made his film. "Neither in story, nor in script or in technology, I see little progress in film making," Teja felt.
He also rubbished the talk of records in collections. "It's also a waste talk. A new record is written every Friday. What is more important is how many people actually watched your film," Teja pointed out.