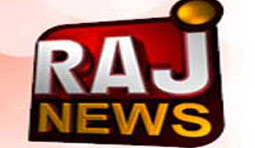 Remember an entertainment channel by name Vissa? Part of the Raj Group, not known for its quality standards, it was one of the early channel to hit Telugu tv scene in 2003. No one knows where the channel is being telecast now or not, though one gets to see a few vehicles with that sticker on Hyderabad roads.
The Raj Group launched Raj Telugu News but it was a non-starter till KCR leased its license to run his Telangana channel. But once, TRS got its T News license, Raj news has once again disappeared from the air waves.
Despite its pathetic performance in Telugu market, Raj wants to launch a music channel in Telugu along with other South Indian languages. Except for its flagship Raj TV in Tamil, none of its forays in other languages including Hindi or Telugu made any impact.
Now, they even plan to enter Hindi entertainment space with Raj Pariwar. In Telugu, Vissa and Raj News are not visible on any cable or dish network, and the proposed music channel can be expected to follow suit.