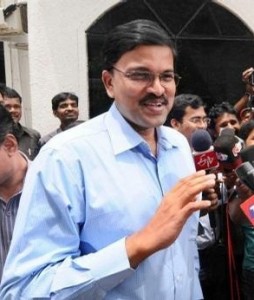 Why the delay in inclusion of PRP MLAs in cabinet? Is the CBI investigation going at snail's pace? Monday's Times of India report has answers to these questions.
According to the scoop, Jagan extended olive branch to Congress in Delhi through two MPs – Deepender Singh Hooda of Rohtak, Haryana and Asaduddin Owaisi of MIM. The message was that Jagan was willing to merge his party on the eve of general elections in 2014, provided a) he gets a free run till that time b) PRP is not given prominence in Congress and c) CBI investigation is stalled.
Jagan would reciprocate by protecting Congress interests in 2014 at the state and national level by merging YSR Congress, but he should be given appropriate recognition in the party and government such as CM's position.
The two MPs,considered to be close to late YSR, are said to have conveyed all this to Gulam Nabi Azad, the AP Congress Affairs In-charge. However, the Congress high command is yet to take a view on this proposal.
But the party seems to be favourably inclined to the truce, as is evident in the party's subsequent actions, Times said quoting sources.