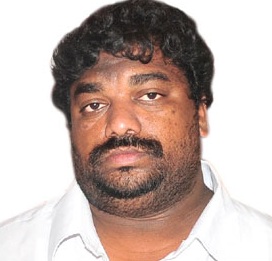 Telugu producer Natti Kumar, who bought the Telugu rights of the much hyped Tamil film 3, suffered heavy losses as the Kolaveri Di movie sank at the box office without a trace.
Though hero Dhanush commands very little market in Telugu, Nattikumar paid fancy price for the film, hoping to cash on the craze generated by the song Kolaveri Di. Nattikumar bought the Telugu rights of the film 3 at a whopping Rs 4.35 crore and spent another crore and a half on prints and publicity.
However, the film directed by superstar Rajinikanth's daughter Ishwarya barely collected Rs 2 crore at the box office. Nattikumar claims to have lost more than Rs 4 crore on the film. Besides poor production values, the film 3  also suffered because of lack of promotion by the lead stars Dhanush and Shruthi Haasan.
Nattikumar blames Kasturiraja, producer and father of Dhanush, for hyping up the film knowingly. He says the producer and the lead cast showed no commitment to promote the film in Andhra, which resulted in the audience losing interest in the film quickly.
The small budget producer, a close associate of veteran Dasari Narayana Rao, wants Rajini sir to come to his rescue. Rajinikanth refunded losses when his film Baba made big hole in the producer and distributors' pockets. Nattikumar hopes that Rajini would come to his rescue.