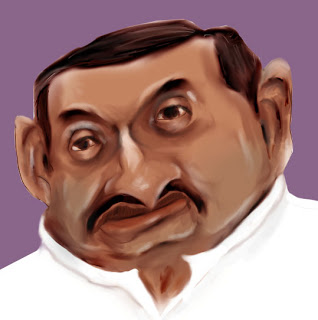 Stung by CM Kiran Kumar Reddy's counter-attack on Bayyaram, the TRS leaders displayed knee-jerk reaction. Calling Kiran 'tyrannical', KCR called for Medak bandh on May 2. K T Rama Rao, Harish Rao, Etela Rajender and a host of TRS leaders made a valiant effort to snub the Chief Minster.
But the reality is Kiran was able to send signals that he is no easy-walkover and that he is willing to take on the TRS juggernaut in Telangana region. "It is not easy for a Chief Minister to so boldly declare that he would not cancel the agreement, and that TRS can go to hell and that he is least bothered. With these bold comments, Kiran's political stock has risen," said a Congress leader.
It is this no-nonsense approach that caused the rift between him and the Telangana Congress MPs such as Vivek, Ponnam Prabhakar etc. They have been unrelenting in their opposition to Kiran, but the CM refused to bend backwards either.
Among the Congress leaders, CM Kiran is the only one who seems unafraid of the TRS might in T region. He is going ahead with his various schemes and trying to win over the people through them. But given that he is not getting as much support as he needs from his T colleagues, it is to be seen how long will he continue this lonely battle in the region.