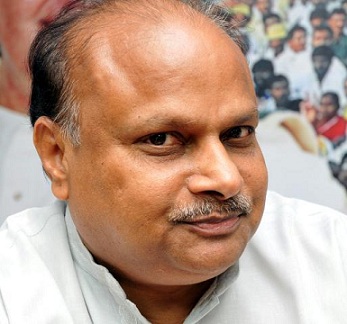 The verdict in Chandrababu Naidu case was not entirely unexpected by YSR Congress, but still the Jagan camp is unable to digest the outcome of its laboured efforts. The party leaders did not hesitate to insinuate that the High Court bench, especially Justice Rohini, was a TDP sympathizer and hence the judgement.
YSR Congress Party is leaving no stone unturned to spread the word that TDP 'managed' the verdict, and continue to instigate that Chandrababu Naidu as well as the High Court bench was tainted. The party's mouthpiece Sakshi carried a story that Yanamala Ramakrishnudu was all set to be inducted for Rajya Sabha next month by TDP leadership for 'the services rendered in the CBI case'.
The not-so-cryptic inference is that Justice Rohini and Yanamala belonged to the same community and hence somehow, the latter had a role in the judgement. The mischievous report is obviously targeted at the HC bench and Naidu in a bid to dilute the sanctity of the pronouncement.
Rattled by the fact that Justice Rohini refused to cave in to the nearly blackmailing tactics adopted both by Vijayamma lawyers as well as Sakhi media, YSR Congress is crying over sour grapes.
Contrary to the insinuations, Justice Rohini and Yanamala are neither related nor hail from the same region. If belonging to the same caste were to weigh in judgements, a couple of communities would have all rulings in their favour in all these years, which is far from the reality.
Meanwhile, TDP sources say that while Yanamala was certainly in the race for a Rajya Sabha nomination, Chandrababu Naidu is yet to finalize the two names that the party would have a chance to send to the Upper House.