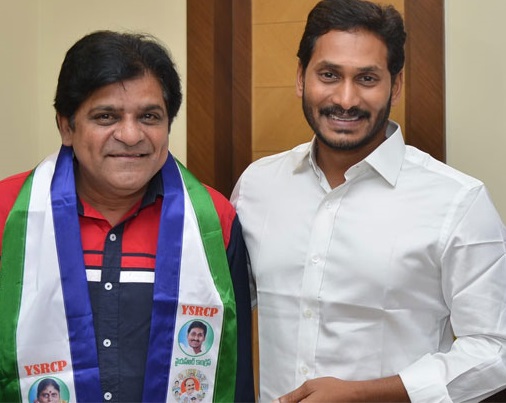 All actors live in Hyderabad, did nothing for AP, but now want to be MLAs from the state
Everybody and anybody with money and some celebrity status wants to become an MLA or MP. The latest to join the bandwagon is actor Ali. The film and television personality formally joined YSR Congress Party on Monday.
Till recently, he was expected to join TDP and contest from Guntur East seat as party candidate. But apparently, the TDP did not give the ticket, and hence he decided to join with Jagan Mohan Reddy. He himself said the same, and said he believed that Jagan would not go back on his word. Now Ali wants to contest from either Vijayawada or Rajahmundry, his native town.
Interestingly, Ali also met Pawan Kalyan, apart from Chandrababu Naidu in the recent past. He was also known to be a friend of the Jana Sena leader. However, Ali quipped that friendship was different from politics.
Devineni Uma's cousin Chandrasekhar also formally met Jagan and joined YSR Congress Party. Chandrasekhar said due to 'some circumstances', he had to join YSR Congress.
People like Ali and Chandrasekhar think the public are a bunch of fools. The voters exist only to further their personal ambitions. They have absolutely no political principles, and ever ready to switch from one party to another without blinking an eye.
People like Ali or Jayasudha have left Andhra Pradesh long back. They showed little interest in AP, when the state was undergoing difficulties. They still live in Hyderabad, but are here now only for votes of AP people. It is a real tragedy if such people can make a mark in AP politics.
Such unscrupulous candidates, whether from TDP or YSR Congress, need to be shown their place by the public. Otherwise, Andhra Pradesh cannot hope to make any progress.