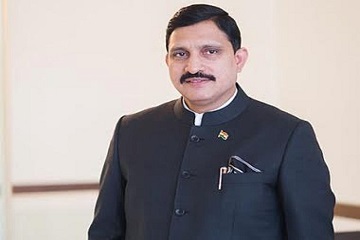 "The idea of shifting the capital at this stage from Amaravati defies logic and can have far-reaching consequences legally and financially," Sujana Chowdary said in his letter. He calculated that if Jagan government were to shift capital, it will have to cough up Rs 1,89,117 crore to farmers as compensation. Since the market value of square yard in Amaravati, as decided by the government is, Rs 5,000, an acre will cost Rs 2.24 crore. Under the new Resettlement and Rehabilitation (R&R) Act, the amount to be paid per acre is Rs 5.60 crore.
"All the stakeholders will be compelled to seek compensation through the courts for violating the sovereign agreements by shifting the capital from Amaravati," the BJP MP warned.
'No need to raise funds for Amaravati'
He rejected the argument that Amaravati would cost an exorbitant Rs 1 lakh crore to build. "It is a misrepresentation of facts and far from the truth," he said. Pointing out that the government will have a surplus land of 8442 acres which can fetch Rs 1,26,641 crore income from sale. "It is apparent from these facts that what is not available with the government is not money but the will to develop the capital city at Amaravati," he said.