Orders have been issued by the Jagan Mohan Reddy government appointing YSR Congress Party leader Vasireddy Padma as chairperson of Andhra Pradesh State Women's Commission today. Though Padma, one of the prominent faces of YSR Congress Party during its opposition stint, was named as Women's Commission chairperson last month on June 19, orders have been issued only now.
The appointment of Padma was facilitated by the resignation of Nannapaneni Rajakumari, who was nominated by the earlier TDP government, on Wednesday. The term of the office of Vasireddy Padma will be for a period of five years.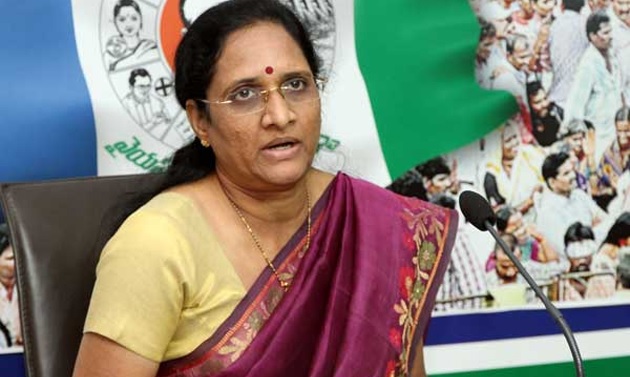 It was widely expected that Padma would get a high-profile nomination in the new government in view of the fact that she had been a bitter critic of TDP and Chandrababu Naidu. Padma, who belongs to the Kamma community, hails from Krishna district. Hers was an inter-caste marriage. Her husband Kanikarla Wesley was earlier in politics but now is not active. She has two daughters, Rachana and Meghana, both pursuing higher studies. Padma was a social activist before she joined Chiranjeevi's Praja Rajyam Party. After the party folded up, she switched to YSR Congress Party.